To showcase the freshness of their new limited edition 'Astra Man' Fresh Hop Pale Ale, we have personally delivered cases of the beer to the fridges of inner city bars and venues within 24 hours of it being canned on March 1st.
Three weeks earlier, the brewing team were invited by Ellerslie Hop to their King Valley hop farm in Victoria to pick the first of their newly developed Astra hops the day before the harvest officially began.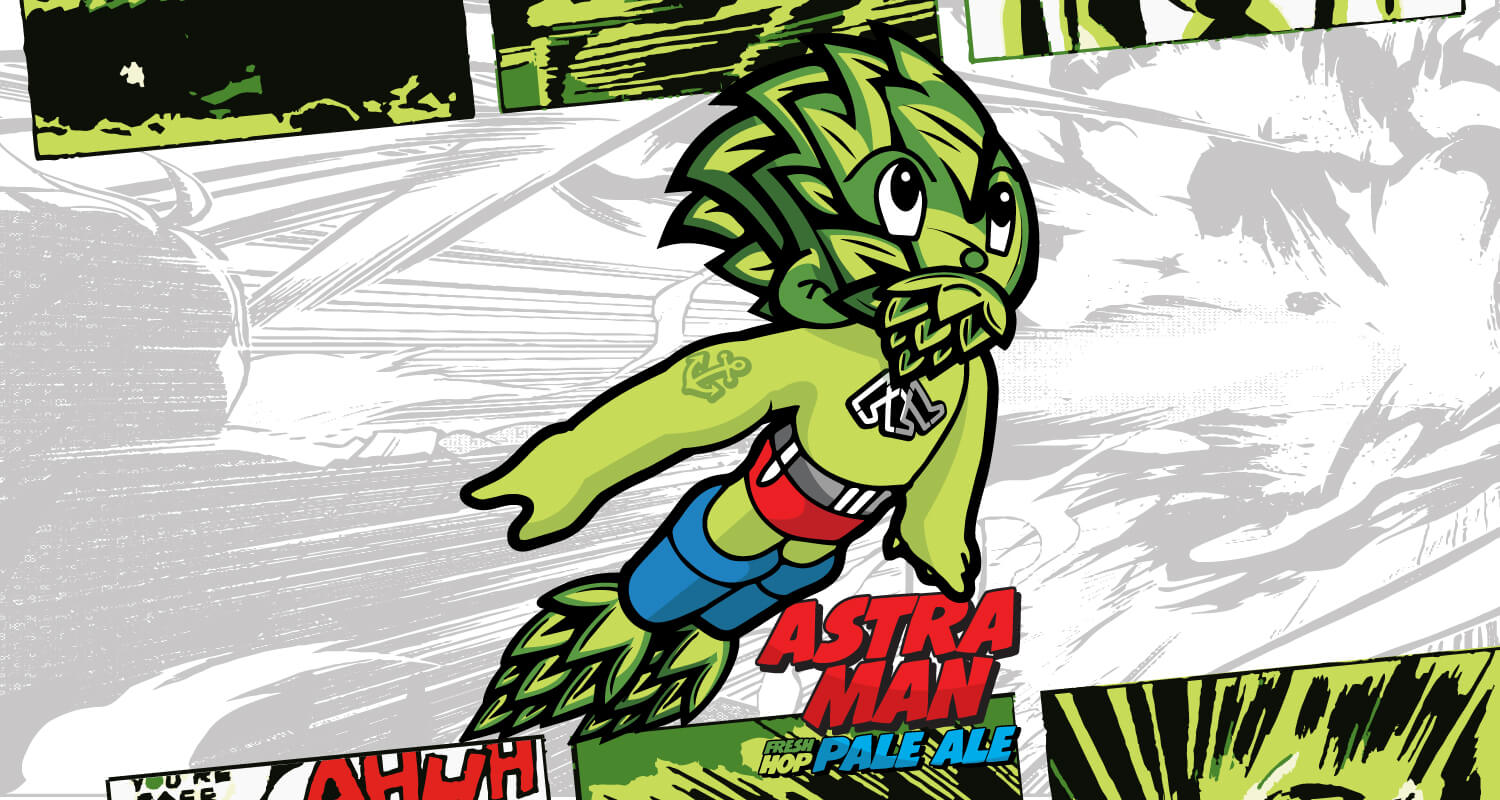 After a three hour drive back to the city, a new beer was brewed later the same day and the freshly harvested 'wet' hops (so named as they are used fresh off the vine without being processed like the usual kilned - or dried - hops) were added.
Head Brewer Ashur Hall was honoured by Ellerslie invitation. "It was a real thrill to have the whole brewing team go up and be so hands-on with picking and processing the hops we needed. I'm super happy with how the beer turned out and am already looking forward to using the Astra hops again."
BEER DETAILS:
Name: Astra Man
Style: Fresh Hop Pale Ale
ABV: 5.5%
Hops: Astra
Malt: Single Origin Ale Malt
Yeast: American Ale
Can note: Holy Lupulus! What have we done?! Using a new and mysterious strain of fresh Astra hop flowers from Ellerslie Farms, picked by day and brewed that night, our little superhero emerges from the tank with herbal zings! Floral booms! And melon kapows!
AVAILABLE FOR A VERY LIMITED TIME AT:
Boilermaker House
Bar SK
Fitzroy Cellars
Westgarth Cellars
Carwyn Cellars
Otters Promise
Captain Melville
Slow Beer Richmond & Fitzroy
The Hippo
Beer Mash
Marquis of Lorne
McCoppins Fitzroy
Audacious Monks
Blackhearts Fitzroy
Blackhearts Nth Fitzroy
Blackhearts Brunswick East
Blackhearts Richmond
Blackhearts Brunswick
Grape & Grain
Bottle House Sth Yarra
Bottle House Balaclava
Mr West
Decanters by the Bay
Village Vineyard
Dexter
Miss Moses